Getting Married – What you need to know
Your Wedding may be performed at any time of the day/night, on any day of the year and at any venue you choose. You will need to decide when and where you want to get married, before you complete your application for a marriage license. I also strongly advise that you choose an alternative venue, just in case weather prevents you from marrying at your preferred venue on the day.
In New Zealand, your ceremony requires an appointed Registered Marriage Celebrant to officiate. This may be an independent Marriage Celebrant, a Registrar of Marriages, a minister of a church, or a person connected with an approved organisation.
From a legal point of view, your ceremony requires legal documents to be signed in the presence of two witnesses and your Registered Marriage Celebrant. Before applying for your marriage license, you will need to contact your Marriage Celebrant and agree on a time and place for the marriage.
What does a Marriage Celebrant do?
As a Marriage Celebrant I can guide you through the process of getting married, provide advice on obtaining a marriage license, support in planning your ceremony and assist you to write your vows. I will also be the person who conducts the wedding ceremony and officially performs the marriage.
I am a registered Independent Marriage and Civil Union Celebrant so you can be sure that I will officiate your wedding ceremony with professionalism and poise. If you need my details for your application and license contact me on 0274 948 638 or beth@celebrantbeth.co.nz.
Your wedding will be one of the most important days in of your life. To make sure your day is perfect, I will work alongside you to help create the experience you are dreaming of. I can promise you that we will work together to make your wedding ceremony unique, personal and effortless.
I strongly believe that a couple should design their own wedding ceremony, rather than follow a standard template or service. A wedding ceremony is a highly personalized thing, and should reflect your and your partner's ideals about love and commitment.I will help you choose wording, write introductions and explain your rituals and beliefs in a simple, meaningful way. Don't panic if you're not Shakespeare – words are much more powerful when they are your own, and I'll be there to guide you through putting them together.
I feel personally invested in the future of the couples I marry. It's an honour to share such an intimate moment with a couple, especially the type of wedding where so much of the couple's personalities and souls have gone into the wedding event. I feel honoured to to be playing a part (however small) in getting you to the "I do" moment.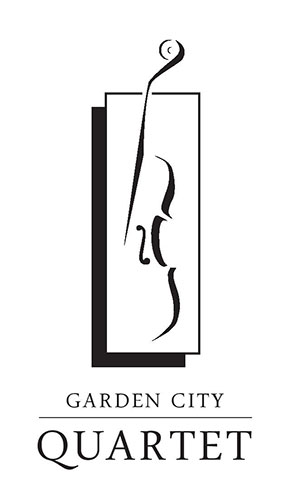 Garden City Quartet
gardencityquartet.nz
gardencityquartet@gmail.com
022 474 5976